---
The Results
---
These results are based on Gravana's implementation in one school's seventh-grade English Language Arts classrooms.
Better Test Scores:
22% of students improved one to two levels on the Smarter Balanced Assessment (SBAC).
41.5 average point increase in the Scaled Score of the SBAC for Gravana users.
42% reduction in students scoring Basic in the Writing Component of the SBAC.
Better Academic Retention:
On average, Gravana users scored in the top 91% on the language component of the world NWEA assessment – after summer break.
Better Communication:
Students improvement in communication skills in other areas of the school (e.g., science and social studies) were praised by educators as well.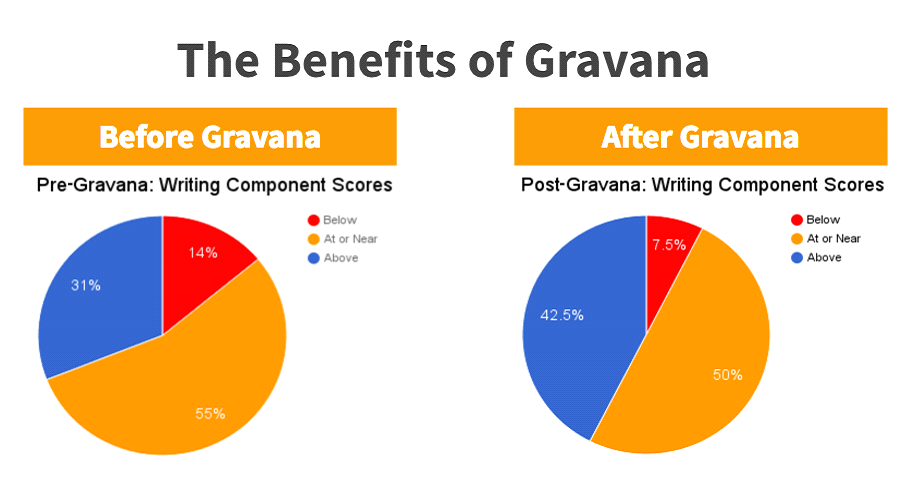 ---
This FALL 2016 NWEA data reflects the effect of Gravana after one year of implementation.